HERE ARE 10 REASONS WHY CRUZEIRO SAFARIS IS
LEADING TOUR OPERATORS IN KENYA AND TANZANIA.
Africa is a continent worth to be discovered, its full of adventure, business, cultures and a lot to see, learn and experience. Tours to Africa have been made easy due to the connect ability with the major airlines into major African countries. The major economies being Kenya, South Africa, Nigeria, Egypt, Uganda and upcoming Rwanda. The best airline hubs are Nairobi, Johannesburg, Cairo and Casablanca.
WE ARE APPOINTED AGENTS FOR (please note: IATA CODE is NBO-NAIROBI)

KENYA AIRWAYS
FLY 540 AVIATION
AIR KENYA
BRITISH AIRWAYS
KLM ROYAL DUTCH AIR
EMIRATES
ETHIOPIAN AIRLINES
SOUTH AFRICAN AIRWAYS
PRECISION AIR
AIR KENYA
SWISS AIR
ALL STAR ALLIANCE MEMBERS
ALL SKYTEAM MEMBERS
FOR TICKETS ASSISTANCE PLEASE CALL + 254710729021 or +254722370833.
Pay your ticket using Mpesa Buy Good Till Number 42135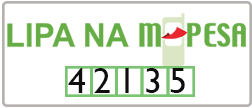 Once you have paid, we shall EMAIL to you the airticket. (FOR PHONE ASSITANCE TICKETS ONLY)

NB: Flight itineraries for VISA purposes please pay

Kshs.500 per ticket per person.
Please do not expect any itinerary or assistance for your journey to be sent to you without any form of payment.

This applys to new clients ONLY.

We also assist in the following all at a fee:

- Airline ticket print out for VISA purposes
- Hotel vouchers print out for VISA purposes
- VISA introduction letters for business people ONLY

- Airport drop off and pick ups.

Need we mention that in the past and still are being contracted by companies or organizations to send tickets to their delegates overseas and locally for their conferences and meeting where ever they are. We dont offer credit to them - they pre-pay the invoiced costs before travel. We shall thus have no exception of this rule / condition.

An additional service of Local helicopters may be sort at 15% extra the cost of quotation.
All services may be combined with Hotel accommodation where necessary.

Our bookings are done for major airlines companies as well as local charters. Send This email address is being protected from spambots. You need JavaScript enabled to view it.to request for local flights
NYERI COUNTY, MOUNT KENYA REGION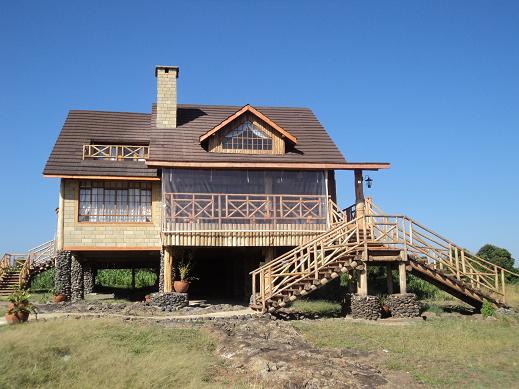 Located Along Nyeri - Nyahururu Road - Tel +254722370833
Richly cozy small Luxury Hotel uniquely located in a serene environment to offer total relaxation and private time for the guests. Suitable for family and small groups of 20 and below.

Room Rates
Kshs.6,600 per person sharing in a double room and Kshs. 10,000 per single room on Dinner and Breakfast.
Children 5-11 years are charged Kshs.3300.
Children under 4years free of charged to a maximum of 2 and MUST share with parents.
Christmas Rates: Kshs. 9,999 per person sharing in a double room and Kshs.17,999 per single room on Dinner and Breakfast. (minimum 3 nights)
SELF CATERING (To host 20 people in double beds ONLY)
For only Kshs.70,000 / USD700 per night (minimum of 2 nights).
Christmas Rates for Kshs.99,999 / USD999 per night (minimum 3 nights)
PAY VIA LIPA NA MPESA TILL NUMBER 786698
DOES NOT OPERATE DURING NEW YEAR PERIOD.
Free WI-FI Some Areas Only
If you would like to see more picture please log onto our
facebook page Sangare Gardens in Mweiga, Nyeri County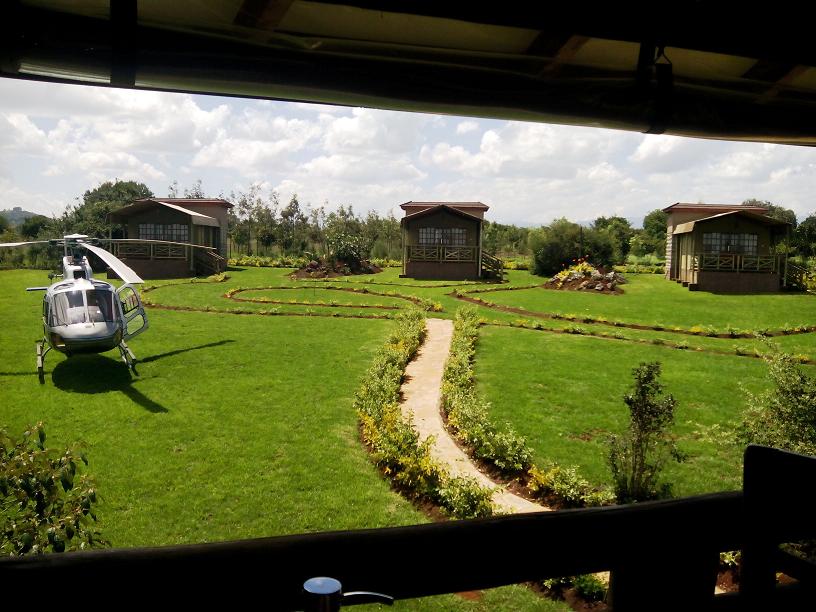 Unparralled luxury treat - above the benchmark
Introduction
This is a holiday home unique in Nyeri. A place where your mind just goes free and your spirit within suddenly accepts peace. Where your soul connects with nature, a satisfaction that money cannot buy only your one-self within can enjoy it fully, a phenomenon you cannot understand - but your spirit does.
Overlooking from the front porch and master bedroom balcony is Mount Kenya and on the kitchen side are the Aberdare ranges. New developments coming up just near are the Mount Kenya Golf resort and the Sangare Hills country homes. Walking or running in the soft bushy around the farm you can manage your stress levels by just sitting and meditating all day long .Or better still laze around by gazing the cattle grazing.

The Facility
Main Unit - 1 storey building with a stair case and raised from the ground by giant pillars, which has 3 bedrooms all with 1 double bed to sleep 6 people. American style kitchen, fire place, wi-fi and balcony.
External Superior detached rooms with 1 large kig size bed, water closet, hot shower, luggage storage and veradah .
Second unit - with 4 bedrooms, self contained each , hot shower, water closet, balcony and fire place
Meat Gazebo - is offered free of charge to groups and they can bring their own drinks and meat to roast.
The decor is mostly authentic African design and matching warm colors.

The Bedrooms
The 2 bedrooms upstairs share the bathroom shower and an interconnecting door.
The other room down stairs next to the living room and has its shower and toilet inside.There is a visitors toilet just near the living room. The Master bedroom has its own balcony where you may sip some tea overlooking the horizon.

The Kitchen and dinning room
An open plan american style are the kitchen and dinning. There is a fridge, microwave and 4 gas burner and a store. Cutlery is provided free of charge.

The Living room


The living room has in house entertainment facilities such as the TV - stereo with a DVD player (please bring a long your selection of movies or music) . The fire place comes in handy during the cold days.
The Front Porch / terrace - -Overlooks the Mount Kenya
The Kitchen terrace
Energy
Conservation if of essence we currently use the wind power and solar power. For cooking gas we use also bio gas plus normal gas.


Call direct+ 254(0)722370833