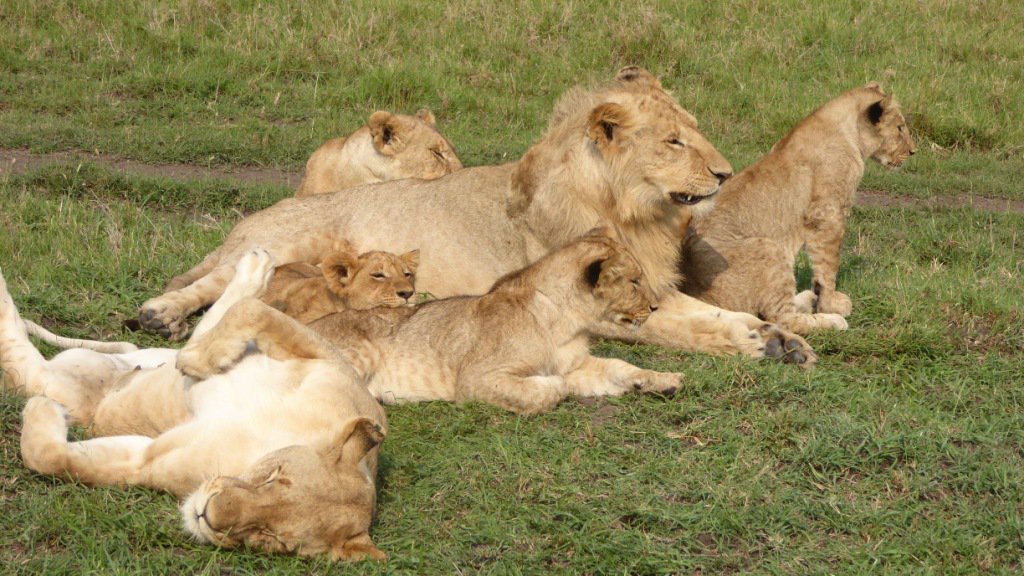 Daily Safaris available for 2 nights / 3 Days.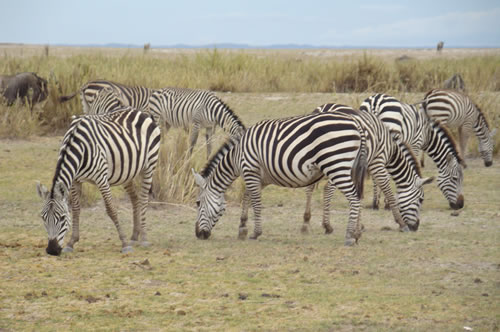 Set at an altitude of 1650m (5210 ft) the rolling grasslands of the Maasai Mara offer one of the nature's most dramatic spectacles, the annual migration of over a million wildebeest and zebra from Tanzania's
Serengeti which takes place from late July to September. The Masai Mara lies 275 kms (170 miles) west
of Nairobi.
The journey to Masai Mara, either by air, with extensive panoramic views of the floor of the
Great Rift Valley including the "lost world" volcano of Suswa with its inner plateau, or by road along the
south slopes of the Mau, is scenically magnificent.
Here the great herds of immense shuffling elephants, browse among the rich, tree studded grasslands
with an occasional sighting of the solitary and ill-tempered rhino. Thompson's gazelles, zebra and eland
and many more species of plains' game offer a rich choice of food for the predatory lions, leopards and
cheetahs which hunt within the Masai Mara's 1,672 Kms2 of pristine African wilderness.
BASIC ITINERARY BY ROAD
Day 1 -0730hrs Drive across the floor of the Rift Valley and the Loita
Plains to the Maasai Mara National Reserve arriving in time for lunch. Afternoon game viewing drive and then go back to the camp for dinner and overnight. lunch and Dinner Included
Day 2 - Full day in the Maasai Mara with early morning and
afternoon game viewing drives. Breakfast, Lunch and DInner Included
Day 3 - After breakfast return to Nairobi arriving at around midday. Breakfast Included
Staying at :
Olmoran Tented Camp or Sidai Camp (very Budget accommodation)
Valid From 01 January - 30th June and 1st November - 22 December
- Each of 2 USD599
- Each of 4 USD493
- Each of 6 USD430
Single room Supplement USD80


Cost includes:
2 nights full board accommodation
Park entrance fees for the 2days
transport in tourist converted minivans -where the roof top pops up to easy wildlife viewing.
services charges and levies
Pick up an drop off at your hotel or any naiorbi Airports

Cost will not include:

Tips to driver / guide or hotel staff
drinks of any kind
travel insurance.
Bank charges