We are offering a service for Assitance on Air Ticket Reservations (No Credit Card payments - To avoid Scammers)
For Local Kenya Flights our Assitance is Kes1000 Per Ticket. Local Flights to Masai Mara, Diani, Kisumu, Malindi, Eldoret, Marsabit and Lamu
Kenya Safari Packages by Air from Nairobi Includes Flights: https://cruzeiro-safaris.com/nairobi-tours/masai-mara-safaris/
We assist for the following Airlines:

KENYA AIRWAYS
FLY 540 AVIATION
AIR KENYA
BRITISH AIRWAYS
KLM ROYAL DUTCH AIR
EMIRATES
ETIHAD
ETHIOPIAN AIRLINES
SOUTH AFRICAN AIRWAYS
PRECISION AIR
AIR KENYA
SWISS AIR
FOR TICKETS ASSISTANCE PLEASE CALL + 254710729021 or +254722370833.
Local Flights to Masai Mara, Diani, Kisumu, Malindi, Eldoret, Marsabit and Lamu
Once you have paid, we shall EMAIL to you the airticket. (FOR PHONE ASSITANCE TICKETS ONLY)

NB: Flight itineraries for VISA purposes please pay

Kshs.500 per ticket per person.
Please do not expect any itinerary or assistance for your journey to be sent to you without any form of payment.

This applys to new clients ONLY.

We also assist in the following all at a fee:

- Airline ticket print out for VISA purposes
- Hotel vouchers print out for VISA purposes
- VISA introduction letters for business people ONLY

- Airport drop off and pick ups.

Need we mention that in the past and still are being contracted by companies or organizations to send tickets to their delegates overseas and locally for their conferences and meeting where ever they are. We dont offer credit to them - they pre-pay the invoiced costs before travel. We shall thus have no exception of this rule / condition.

An additional service of Local helicopters may be sort at 15% extra the cost of quotation.
All services may be combined with Hotel accommodation where necessary.

Our bookings are done for major airlines companies as well as local charters. Send This email address is being protected from spambots. You need JavaScript enabled to view it.to request for local flights
HERE ARE 10 REASONS WHY CRUZEIRO SAFARIS IS
LEADING TOUR OPERATORS IN KENYA AND TANZANIA.
Africa is a continent worth to be discovered, its full of adventure, business, cultures and a lot to see, learn and experience. Tours to Africa have been made easy due to the connect ability with the major airlines into major African countries. The major economies being Kenya, South Africa, Nigeria, Egypt, Uganda and upcoming Rwanda. The best airline hubs are Nairobi, Johannesburg, Cairo and Casablanca.
Book Tours to Europe on Get your Guide
Directions to Cruzeiro Safaris Kenya
Trust Pilot Reviews
KATO LOGO
Cruzeiro Safaris Kenya is a member of the Kenya Association of Tour Operators Full Member Category E Number 377 (FE/377)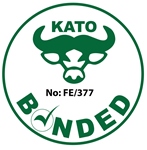 African Carvings Shopping
The gifts and souvenir are an integral part of the travel experience and most tourists return home with souvenirs to preserve and commemorate such experiences.
These items are themed on
Ethnic, arts and crafts

history and nature

Display at home

Outdoor, nature-based