ONE DAY TSAVO EAST NATIONAL PARK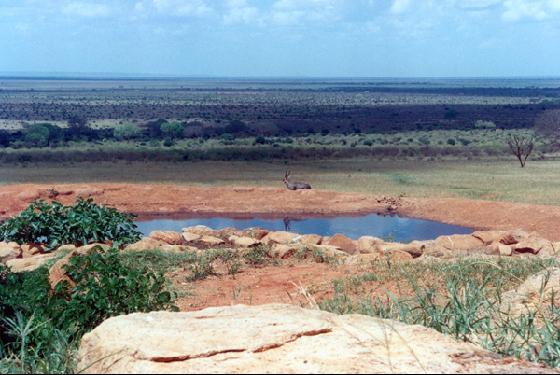 Cost is USD290 per person Minimum of 2 people This email address is being protected from spambots. You need JavaScript enabled to view it.
Pick up at 0530hrs and drive about 100km in the direction of Nairobi enjoying the beautiful scenery. We pick from Diani, Mombasa and North Coast Hotel on Daily basis.

Enter the famous Tsavo National Park (11,000 sq, km), began around the turn of the century when the Kenya – Uganda railway and Tsavo bridge were built. It was then that this territory was declared to be a National Park because of its abundance of wildlife.
Tsavo is well known for its population of red elephant, Buffaloes, Zebras, Giraffes, Warthogs, Waterbucks, Ostrich, Impalas and Gazelles may be seen.Occasionally Lions and Cheetahs may be seen.Aquatic birds will be seen at Aruba dam.
Lunch at Voi Safari Lodge overlooking a nearby waterhole with photo hide offering a good opportunity for photograph, a buffet lunch will be served. Afternoon game drives en route to Mombasa, arriving in the evening.
Cost is USD290 per person with a minimum of 2 people . Please make payments on this link https://payments.pesapal.com/cruzeiro-safaris
The costs include transport, game drive, lunch and park fees.
END OF SERVICES AND A MEMORABLE SAFARI