Terms and Conditions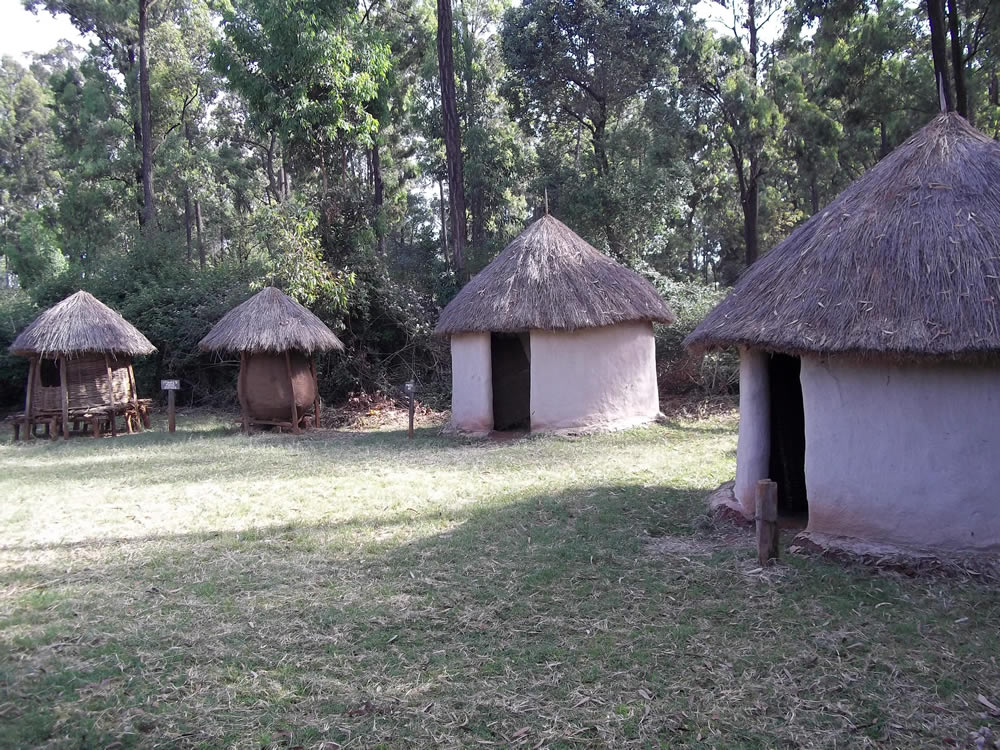 Tembea Kenya

TERMS AND CONDITIONS FOR ALL SAFARIS AND TOURS BOOKING WITH CRUZEIRO SAFARIS KENYAIn addition to the

These are our terms and conditions or booking terms once payments have been done and Our Privacy Policy to registered users (below)

1. The Role of Cruzeiro Safaris:It is important that you read our terms and conditions,once we have received your payments, its assumed that you have read and understood our terms and conditions.


The role of Cruzeiro Safaris is to Manufacture Tours and Itineraries to fit the requirements of customers. Often we may use reputable independent suppliers for the provision for selected services. Sometimes we will own some of the facilities included in the package. Whatever the case, we accept responsibility for the proper performance of your contract with us subject to the following booking conditions which are the basis of that contract.

2. Prices:

Published prices are based on costs prevailing at the time of publication of this manual. They are subject to change at any time before booking is made. We reserve the right to increase or decrease published prices at any time before your booking is made. You will be given the correct current price at the time of booking.

Rates include but are not limited to the following services specified in the itinerary. Accommodation with meals, tours, transport, driver / guide, park entrance fees, portage and hotel taxes and service charges.

Rates exclude airport taxes, visas, beverages, laundry, telephone calls, scheduled flights. Gratuities and all other expenses of personal nature.

Cruzeiro Safaris reserves the right to surcharge bookings confirmed but not fully paid for. (Especially concerns due to oil fluctuation prices).

Surcharges may be provided by paying in full at the time of booking confirmation. Prices may vary from those published or on website but current prices will be quoted at the time of booking.

3. Reservation, Payments and Deposits:

A binding contract between you and Cruzeiro Safaris comes into existence once we have accepted your booking by issuing an invoice or payment link through 3G Direct pay.

We require 35% deposit at the time of booking and the remainder is due 30 days before commencement of the arrangements.

If the reservation is made within 45 days of departure the whole amount must be paid at the time of confirmation.

If payment is not received within the above time scales, we reserve the right to treat your booking as having been cancelled by you, and apply cancellation charges as set out in paragraph 4(a).

There may be variations to this item according to individual circumstances and the country location.

4. Cancellation:
By you - should you need to cancel, you must notify us in writing.
Once money is paid, its assummed the an agreement has been established.All Cancellations and refunds for any monies made are subject to a 7% cancellation for credit cards, paypal, online payments or bank transfers.

Cancellations received between 45 and 30 days prior to departure will be subject to a cancellation charge of 20% of the services.

Cancellations received within 30 - 14 days prior to departure will be subject to a cancellation charge of 50% of the services

Cancellations received within14 days of departure will be subject to forfeiture of the entire services. NO refund whatsoever.

Flight cancellations, refunds, compensations, changes of travel dates, etc. will be governed by the specific airline terms and conditions and all charges shall be borne by the clients.

By Us - Although it rarely happens and we shall do our utmost to avoid doing so, we reserve the right to cancel arrangements. If this should happen, other than due to default in payment, we will offer the choice of alternative arrangement (and paying or receiving a refund in respect of any price difference) or receiving a full refund of all the monies paid. If we are forced to curtail a tour after departure to circumstances amounting to force majeure, we regret we cannot make any refunds or pay any compensation or be responsible for any costs or expenses incurred by you as a result.

5. Changes:

We reserve the right to make changes to brochure details and holiday arrangements both before and after your bookings are made. Most changes will be minor. If we have to make significant changes, you will be notified at the nearest opportunity. In such cases, you will have the option of accepting the changes, or booking alternative arrangements (and paying or receiving a refund in respect of any price difference), or canceling your holiday and receiving an immediate and full refund of all monies paid.
Please note: Our responsibility and obligations apply to only in respect of those services, which we agree to provide on your behalf. No liability can be accepted for any service which you arrange in conjunction on your own. By way of example, no liability can be accepted if for whatever reason you are not at the correct departure point at the correct time at the beginning of any tour or itinerary and as a result you miss this departure.

6. Force Majeure:
" Force Majeure " means those circumstances where the performance of our contract with you is prevented or affected by reason of war, threats to war, riot, civil strife, industrial dispute, terrorist activity, natural or nuclear disasters, fire, adverse weather conditions, government action and all similar events beyond our control.
In these circumstances, we will not be liable to pay any compensation or otherwise be responsible for any expenses or losses you might incur where we are forced to cancel, delay, curtail or change your arrangements in any way or where the performance or prompt performance of our contractual obligation is prevented or affected.
7. Complaints:
We hope you will not encounter any problems during the holiday. However, should one arise, please immediately advice US of the service in question, as most problems can be resolved straight away. In the unlikely event that you remain dissatisfied, please write to us setting you your complaint in detail within 30 days of the end of the holiday. Cruzeiro Safaris regret that they cannot accept responsibility for any complaints, which are not notified entirely in accordance with this clause.
8. Delays:
No arrangements are made by us concerning the provision of International flights. Therefore, all outwards and homebound flights should be read in reaction to the service which we have been contracted to provided, and not any flight or any other arrangements which may have been added on.
9. General Information:
Accommodation is based mainly on two persons in twin bedded rooms / cabins / tents with private bath or showers where available. We cannot guarantee single rooms but in case where single room supplements is paid and its not provided by the lodge / camp an appropriate refund will be made to the client. Hotels / Lodges / Camps, where mentioned, are named as an indication of category and the supplier may reserve rooms are similar hotels / lodges / camps.
Cruzeiro Safaris reserve the right to change any route or arrangements should conditions necessitate to offer substitutes of equal value, or to cancel the operation of any scheduled tour. The rights is also reserved to decline to accept or retain any person as a member of any tour at any time, in which event an adequate equitable amount will be refunded.
Visa / Health requirements:
We do not accept liability for clients who are inadequately prepared. You are advised to check the local visa entry requirements for the country to be visited with the applicable consulate or embassy. Please seek the advice of your local health authority prior to your departure.
Safari minibuses, safari cruisers, cars, four wheels drives or coaches will be provided according to the route and the number of participants. The supplier reserves the right to employ the service of sub contractors. Please note that in respect to sea, rail carriers and hotel keepers, our ability is limited as if we were the carries / hotel keepers within the appropriate international conventions.
10. Risk and Liability:
All bookings are accepted on the specific condition that CRUZEIRO SAFARIS and / or other subsidiaries, affiliated companies, independent supplier who are not affiliates with CRUZEIRO SAFARIS in any way, act as booking agents for the owners, outfitters, operations and contractors in all matters relating to hotel accommodation, sightseeing tours and transport whether by aircraft, rail, road motor coach, ship, boat or any other means.
All tickets, exchange orders or vouchers issued by those described above are subject to any and all terms and conditions under which such means of transportation, accommodation or other services are offered or provided, issuance and acceptance of covering vouchers, and tickets shall be deemed to be consent to the further condition that neither CRUZEIRO SAFARIS, nor their subsidiaries, independent suppliers etc, shall become liable or responsible in any way in connection with such means of transportation accommodation or other services or for any loss, injury, damage to you in respect of any person or property howsoever caused or arising from any delays in transportation or consequences thereof.
At some of the places you will visit on your tour, optional activities furnished by other independent suppliers who are not affiliated with CRUZEIRO SAFARIS, in any way will be available. Some of the activities carry with them various inherent risks, including that of attack by wild animals, which can cause serious personal injury. These activities, are but not necessarily limited to:
Walking safaris

Horse back riding

Camel Safaris

Hot air balloon trips

Lake Victoria expeditions

Mountain Climbing

Bicycle trek trips

Bungy Jumping

You should be aware that, although precautions are taken by the suppliers to guard against such dangers, YOUR SAFETY CANNOT BE GURANTEED. Should you select to participate in such activities while you are on your tour, you are, of course, free to do so. However, you must understand that such participation will be at your own risk and that CRUZEIRO SAFARIS CAN ASSUME NO RESPOSIBILITY FOR YOUR SAFETY.
11. Insurance:
All expeditions involve an element of personal risk, and at times can be of hazardous nature. Expedition members must accept this risk. The company is not liable for any loss, damage, injury, expense, delay of inconvenience caused to you or to your baggage as result, whether directly or indirectly, of any matter of whatever nature which is outside our control. All participants are advised to take out an insurance policy to cover personal accidents and medical expenses.
12. Security:
The urban areas of Kenya as do other parts of the world have their shares of crime. Theft is the commonest crime and sensible precautions are necessary. Large sums of money or travelers cheques should not be carried about but left in your hotel safe deposit.
Walking along dark streets in major town is a risk. Gold chains bungles or earrings are some times attractive to petty criminals in the city.
While within major cities, always dial 999, which is free telephone line to summon the police for assistance. Precautions must be taken against petty conmen within cities who may request small sums of money for sad reasons, such persons should be ignored.
13: Privacy Policy
Any contacts email addresses collected through our site of advertising methods will not be shared to any other party. They will be used strictly by Cruzeiro Safaris Marketing team for their sole use in promotion, offers, launches information to the registered users.
CRUZEIRO SAFARIS does not accept responsibility for possible printing error in all their documents.