Nairobi City Tours,Things To Do In Nairobi,Sightseeing in Nairobi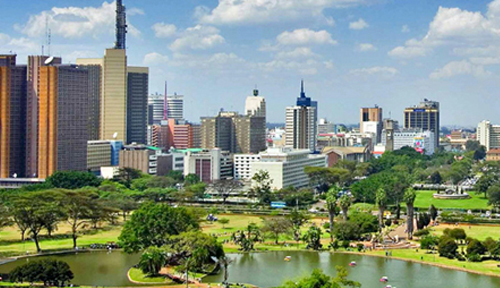 Nairobi is the capital city of Kenya and is 160 Kms (100 miles) from the equator.The name "Nairobi" comes from the Maasai phrase Enkare Nyirobi, which translates to "the place of cool waters". However, it is popularly known as the "Green City in the Sun" .Its principle landmark buildings, museum, game parks, hotels and resorts are a must see when you visit the city. It is possible to book a tour combining with airport transfer and drop you at the airport. Are you in Kenya already? Ask A Question ?

Please Note one can make INSTANT BOOKINGS - CLICK ON THE TOUR TO SEE HOW TO!
---
CZ 03 - Nairobi National Park
Daily / 5 hrs / 0600hrs and 1400hrs : Nairobi National Park lies 10 kms (6 miles) from the heart of the capital. It was established in 1946, 114 kms (44 sq miles) of pristine savanna with a large stock of migratory game and lies between the Nairobi-Mombasa railway and the garden suburb of Langata. It is open on its south-east perimeter and here the Kitengela Conservation Area allows a corridor for the natural migration of the game which takes place with the seasonal rains.
Read More For full Details/Pricing.....
---
CZ 04 - Bomas Of Kenya
Daily / 4 hrs / 1400hrs
Entertainment by various cultural dancers and later and an orientation of various tribes of Kenya at the grounds of the Bomas of Kenya.
Read More For full Details/Pricing.....
---
CZ 06 - Lake Nakuru Express
Daily / 0700hrs / Full day
Enjoy a variety of Kenya's birdlife on the beautiful lakes of the Rift Valley, where animals graze on the shoreline. Flamingo concentrations vary according to season.
Lake Nakuru a shallow and alkaline lake on the bed of the Great Rift Valley has earned its fame as the home of the greatest bird spectacle in the world - a myriad of often more than a million pink flamingos which seasonally use its waters to feed on the abundant algae which thrives in its shallow warm waters. It lies 160 kms (100 miles) from Nairobi by road.
Read More For full Details/Pricing.....
---
CZ 07 - Nairobi National Park / Carnivore / Bomas Of Kenya or Karen Blixen/ Giraffe center option
Daily / 0630hrs / Full day
A great combination for people who have very short timer in Nairobi.
Read More For full Details/Pricing.....
---
CZ 65 - Carnivore (Lunch or Dinner)
Daily / 1230hrs & 1900hrs
Dinner or lunch at the Carnivore Restaurant. Famous for it's succulent steaks, Barbecue dishes and huge variety of game meat.
Read More For full Details/Pricing.....
---
Daphne Sheldricks Orphanage:
Daily / 1000hrs / 3 Hours: Opens between 1100HRS and 1200HRS..
Read More For full Details/Pricing.....