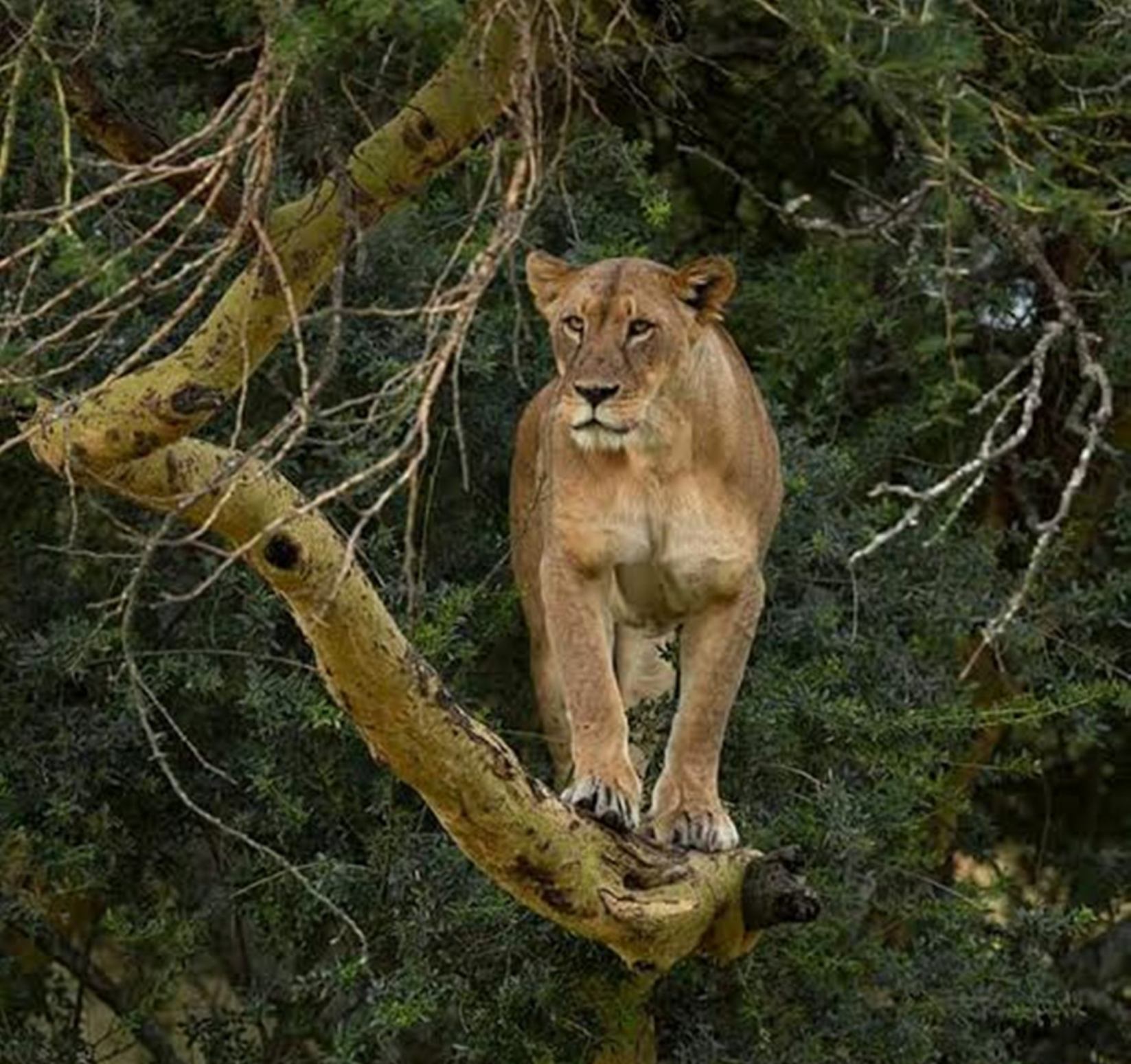 "Lions at the Lake Nakuru National Park are famous for tree climbing - hope you will get lucky to see them live"
Daily / 6am - 6pm / Full day - For INSTANT BOOKING read below
Minimum of 2 people, each person pays USD220. -see costs below
Enjoy a variety of Kenya's birdlife on the beautiful lakes of the Rift Valley, where animals graze on the shoreline. Flamingo concentrations vary according to season.
Lake Nakuru a shallow and alkaline lake on the bed of the Great Rift Valley has earned its fame as the home of the greatest bird spectacle in the world - a myriad of often more than a million pink flamingos which seasonally use its waters to feed on the abundant algae which thrives in its shallow warm waters. It lies 160 kms (100 miles) from Nairobi by road.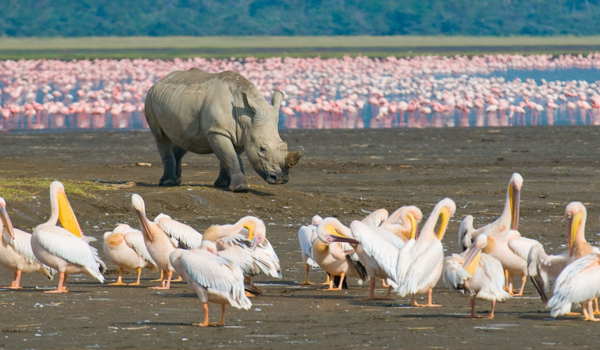 Take a trip to the beautiful Lake Nakuru National Park on this full-day tour from Nairobi

Enjoy views of the stunning Rift Valley on the drive to the park

Go on a game viewing drive at Lake Nakuru, and be on the lookout for the region's wonderful species of wild birds

Watch the park's amazing flamingos as they flock to the lake waters
Enjoy a full-day tour of Lake Nakuru National Park, home to one of the most remarkable wild bird populations in all of Africa. Get up close with the wildlife on a game viewing drive, and be on the lookout for the park's amazing flamingos.
0630-0700hrs After picking you up early in the morning from your hotel in Nairobi we will depart on our 2.5-hour drive towards Lake Nakuru National Park, including a stop a the Lake Nakuru viewing point.
On arrival at the Lake Nakuru park you will embark on a game-viewing drive, with a chance to see some of Kenya's remarkable birdlife on the beautiful lakes of the Rift Valley. Keep your eye open for other animals grazing along the shoreline, including some of Africa's famous game animals.
Lake Nakuru has earned its fame as the home of the greatest bird spectacle in the world, a myriad of often more than a million pink flamingos that flock to feed at its shallow warm waters.
After our morning trip through the park enjoy lunch at one of the lodges before we leave for another game viewing drive.
Depending on how much wildlife is we come across, we will leave the park between 15:00 and 16:00 to arrive back in Nairobi between 18:00 and 19:00 and we drop you at your hotel. Don't miss this opportunity to get up close with some of Kenya's most amazing birds and other wildlife.
Feel free to combine this tour with dinner at the Carnivore Restaurant at US$40 per person
Lunch

Transportation

English-speaking driver guide

Game drives in safari minivan

Park entry fees are included
1 litre of water per person
Beverages during lunch time

Visa fees

Tips and gratuities
HOW TO MAKE INSTANT BOOKING – read all information carefully
Make Payments to https://payments.pesapal.com/cruzeiro-safaris .
Cost Per person USD220 -valid 2 people and above
Cost per person USD319 - valid for 1 person without group
Cost per child USD 110 - ages 3-17 years –must be booked together with adult
Once the process is complete please forward payment confirmation email to This email address is being protected from spambots. You need JavaScript enabled to view it. and clearly indicate the following details:
- Full names
- Number of people - Adults and Children for example 5 adults and 2 children
- Date of Tour for example DDMMYYYY and time for example 6am or 2pm (expressed in local times)
- Hotel Name and room number (if available) for example Hilton hotel room xxxx
- OR Flight information for example KQ101 Arriving Nairobi at 0500hrs from London – please add USD25 for airport pick up or pay in cash upon arrival
- Telephone Number (local or International if roaming)
On Joining Groups
We do update our homepage frequently so if you are a solo person and you want to pay USD220 please check the home page if there is a departure on your preferred date and then pay the USD220. If there is no group you can on your preferred dates then pay USD220 and be ready to pay the difference of USD99 upon pick up in cash. However, if we have other people to join you then you don't have to pay any extra amount. An adult with a child pays the each of 2 and above rate and the child rates only.
Reservation and Cancellation Policy is detailed on terms and conditions which always apply.
Review and let us keep you updated: Lastly, kindly write a short review on cruzeiro-safaris.com day tours on trip advisor to enhance our profile and confidence to other travelers searching to travel in Kenya and Tanzania and fulfill our vision of being the leading tour operator in quality services. Join us also on facebook and twitter.
"You are always welcome back, next time come along with your extended family and colleagues "