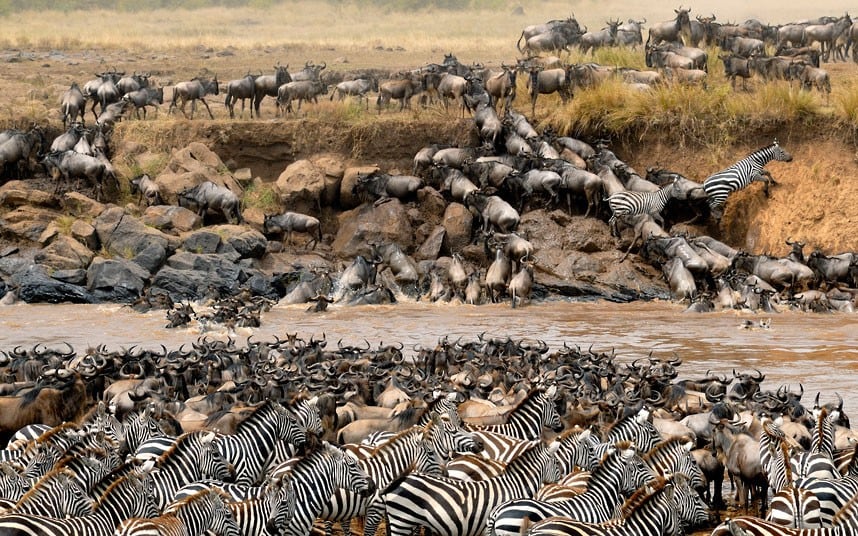 The Migration Starts in Masai Mara Early in 2017
The migration of wildebeests and zebras have now entered the Mara.Every indication shows that the stage is set for the world's most fascinating wildlife spectacle. Herds of mainly zebras and wildebeest have crossed the border near sand river gate. They could be seen in the mornings taking their traditional route towards Roan hill, and some have already crossed the main road to the Mara river from Sekenani gate. Their movement however is slower because of the amount of grass in their way. Since April this year we have continued having intermittent rains which has made the plains covered in long green grass.
Book any of our safaris starting from Nairobi and going to Masai Mara National Reserve either by Road or Fly to Masai Mara.
3 Days by Road to Masai Mara Budget Safari - Read More....
4 Days by Air (fly in) Masai Mara Safari stay at Governors Camps - Read more...
4 Days By Road to Lake Nakuru and Masai Mara - Read More...
6 Days By Road to Masai Mara, Lake Nakuru and Amboseli Parks - Read More
9 Days By Road to Masai Mara, Lake Nakuru, Amboseli, Tsavo drop Mombasa or vice versa - Read More
Or Book through our Partner link by Road - Masai Mara Safari 3 Days from Nairobi
Are you Interested in any of these Tours or Safaris departing from Nairobi?
2017
Mount Kenya and Masai Mara 9 Days Package.more details?
All Costs are per person Ask a Question?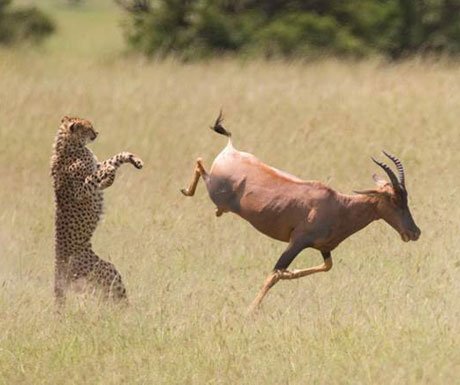 | | |
| --- | --- |
| | |
LAKE MANYARA, SERENGETI NATIONAL PARK & NGORONGORO CRATER
(1/2 half day crater tour) – 5 DAYS
Arusha Tours and Excursions - Northern Circuit


Arusha National Park
0800 hrs. Pick up from Arusha City and drive to Arusha National Park. The Park (137 sq km), has terrain ranging from open savannah through acacia scrubland to Afro Mountain cloud and rain forest and Afro-alpine vegetation similar to Mount Kilimanjaro. There are several alkaline lakes and the spectacular Ngurdoto Crater. Mammal species include elephant, buffalo, various primates, giraffe and leopard. Hiking is allowed if accompanied by an armed guard and the climb up to Mt Meru is superb, often giving the best views available of Mt Kilimanjaro. At 4,556m, Mount Meru is the fifth highest mountain
in Africa and is located in Arusha National Park. Lunch is served at Momella Wildlife Lodge. The Tour ends in Arusha City at around 1700hrs.
Mount Kilimanjaro Climbing
Marangu Route
Total hiking distance: Approximately 96 kms (excludes acclimatisation hikes on day three)