Community - vounteering opportunity
BE KIND MOVEMENT| GIVE A HELPING HAND.
It is apparently clear that there is a generation that will not experience or know the meaning of the word 'KIND' or 'KINDNESS' or 'BE KIND'. The words seems like foreign words when mentioned to some people across the globe.
We are different, we know the effect and impact it has on people. It doesn't choose whether rich or poor; man or woman or any religion. The words are powerful by themselves.
Will you join us in spreading this word to our youth and donating foodstuff and necessary items to the needy children homes or elderly homes in and around Nairobi?
Donations of any amount are accepted. We chose to fund raise through our company because that is the best way to make sure that we deliver our promise to the giver and the receiver. We take this opportunity to sincerely thank you for your kind heart and rest assured that we are determined to spread the kind word around and transform peoples hearts.
With Kind Regards
Claudia
Volunteer Opportunities in Nairobi in Kiambu in August and December 2013
It with our outmost pleasure that we announce the availability of 2 Voluntering opportunity with Street and Slums Intergration Program at their home in Kiambu, Nairobi area. Read more about SSIP on their website Contact person is Mr.John Mbugua. His is a story of bravery thus we refer to him as 'bravo' perharps for his passion of being a Scout Member as well.
Cruzeiro-Safaris is broadcasting these opportunities through an upcoming program of Panda Volunteers which will be launched in September,2013.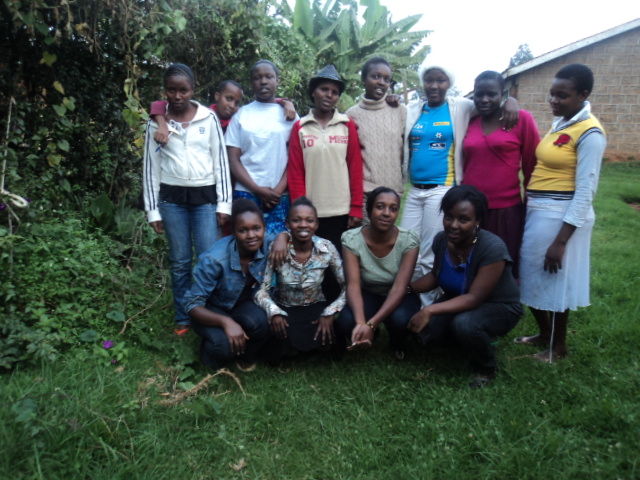 Opportunity 1: August 2013 - 25 days
11 Aug - 05 Sept, 2013
The main project is to contruct a chicken pen and start rearing chicken and feeding them as part of an income generating activity for the home. All participants should have arrived by 11-12 so as to start the same time with the children.
Other activites will include: planting vegetables in sacks, clearing the area, educating and creating awareness to the youth through discussions.
Cost for the program is USD1298 per person.
This will include:
Pick up and drop off at the Jomo Kenyatta International Airport, Orientation fee, Accommodation (shared double decker beds), food in the center, Activity fee for 1 afternoon, project support to PANDA Volunteers and processing fees. This does not include your VISA fees and International ticket and travel insurance.

Opportunity 2: November, 2013 - 61 days
07 Nov, 2013 - 05 January, 2014
Main aim is to gain experience in the various projects of SSIP and learn more about rescuing street children and how to go about it, learn about the single mothers associatoin and have some activieis with them, do some cycling activitiy with the rehabilitated boys from SSIP and visit other Children homes. Please note this will go through the Christmas period where you may also visit one other town for leisure activites with the youth.
Cost for the program USD2761 per person.
Pick up and drop off at the airport Jomo Kenyatta International, Orientation fee, Accommodation in shared double decker beds and food in the center, Activity fee for 1 afternoon, project support to Panda Volunteers and processing fees. Does not include your VISA fees and International ticket and travel insurance.
At the end of the program:
You will receive a certificate of attendance from both SSIP
If you are a student and need your work to be certified by an University Professor - kindly inform us before hand so that we can make arrangements. This will attract an additional of USD150 for the entire process with the relevant Professor.
We will require you to:
- Be in good health
- Purchase your own travel insurance
- Purchase your international travel ticket
- Have valid VISA (if you require an invitation letter we shall provide free of charge, provided you have paid the deposit)
- Give us your dietery requirements only if you are on special diet
- Give us your certificate of good conduct from your goverment or institution
- Send to us your committment fee of USD250 the rest will be paid upon arrival
- Passport details to be submitted to your embassy in Kenya and your next of kin
- Any donations for the homes you will visit (optional)
- have a hearty heart