Nairobi National Park-Elephant Orphanage-Carnivore Lunch-Giraffe Center - Karen Blixen Musuem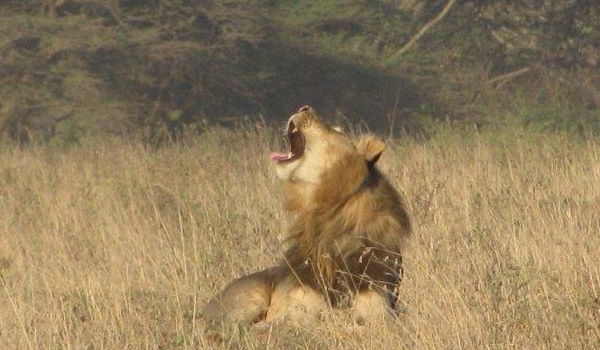 Daily / 0600hrs / Recommended Nairobi Full Day Tour - MUST WEAR MASK THROUGHOUT
Minimum of 2 people Adult pays USD 199 per person -see below for costs. Great combinations for people who have very short time in Nairobi. All entrance fees are included.Places to visit at a glance Nairobi National Park Tour, Elephant Orphanage Tour, Lunch at Carnivore restarurant, The Giraffe center, The Karen Blixen Musuem, The Kazuri beads.
The tour starts at 6am and will end at around 6pm -this will depend on the time one takes at each place.
What You'll Do
- See the wildlife live at the Nairobi National Park
- Have a guided walking tour close to the Baby Elephants Conservation Center
- Experience African cuisine/meat roasting in open air at the Carnivore restaurant
- Engage with Giraffes at a close range
- Visit the Karen Blixen Musuem
- Take a look at what empowerment of women has done at Kazuri beads project
- Enjoy the shopping experience of handmade original crafts
This email address is being protected from spambots. You need JavaScript enabled to view it.
After being picked up at your hotel early in the morning at 06:00, you will head towards Nairobi National Park, arriving at around 06:30. From there, take an exciting 4-hour game drive through the park. Stay on the lookout for many species of game animals, including black rhinos, lions, leopards, cheetahs, hyenas, buffalo's, giraffes, zebras, and wildebeest, as well as countless species of wild birds. The park's open border on its southeast perimeter allows a corridor for the natural migration of game animals during the seasonal rains. Other attractions include the ivory burning site monument, and walking trails at hippo pools.
You will exit the Nairobi National Park at 10.30hrs to be taken to the Elephant Orphanage Conservation Center, Once you arrive you will take a walk through the nursery and you will explore the pathe and trails the infants take. See a mud or elephants being fed. Walk around the stables that the elephants sleep in at night accompanied by their elephant keepers. The feeding time is from 11am to 12 pm. There after you will head to the Carnivore restaurant for lunch.
Famous for it's succulent steaks, Barbecue dishes and huge variety of game meat. The Carnivore has almost now become one of Nairobi's "musts" and as much a tourist attraction as the National Museum! The Carnivore Based on the Brazilian concept of an open coal fire, the focal point of the main restaurant, an enormous variety of meat, is roasted on huge metal spears and then carved at the tables on to piping hot plates. Fresh salads, unusual side dishes and assorted tasty sauces accompany beef, pork, lamb, goat, sausages, quail, chicken, gazelle, hartebeeste, zebra, wildebeest, and occasionally crocodile . If you have any room left after all these unlimited servings, a variety of puddings are on offer before mugfuls of Kenya coffee herald at the end of the meal.
After lunch we head to the Giraffe Center the headquarter for the African Fund for Endangered Wildlife made famous by 'Daisy Rothschild', a giraffe calf rescued from Soi, on the Western Kenya border. Daisy and her family form only a small part of a herd of these gentle giants, living in a semi wild state at Giraffe Manor. These animals will come to a protecting wall to be fed. Make most use of your visit when you go to the Giraffe center nature trail up until the Gogo river. This is what most people don't get to see and it's a fascinating place to walk in the nature, with bushes on either side and birds giving the most wondrous songs. Reach down to the river and search for giraffes in the wild. The trail will take about 1 hour going up and down in a relaxing pace.
You then drive Karen Blixen's home, "Mbogani House", made famous by the film 'Out of Africa'. It has been restored by the Danish Community of Kenya, and comes under the umbrella of the National Museums of Kenya. Karen Blixen lived in the house from 1917 to 1931 when her farm had to be sold and she left Kenya. Inside the house you can see the books and cuckoo clock which were presented to the museum from the sets of the film. From the garden you can enjoy the magnificent views of the Ngong Hills and at the front of the house look out for the original millstone tables from which she conducted so much of her farm business. Leaving the Museum, drive or walk a short distance to Kazuri Ltd where a team of African women offer paints and necklaces.
This will be towards the evening and rush hour therefore you will head back to your hotel with the current pace. and dropped off at your hotel. drop off time will vary from hotel to hotel and traffic flow during that day.
Pick – up from your hotel for this Holidays Nairobi Tour can vary depending on location - this is to be confirmed by our sales representative.
WHAT IS INCLUDED:
Transport in Safari minivans for the full day.
Entry fees to all places
Lunch at Carnivore (please note this is not a

vegetarian specialized restaurant

)
Waiting charges
Hotel pick up and drop off
Driver who is a guide as well
On Joining Groups
We do update our homepage frequently so if you are a solo person and you want to pay USD199 please check the home page if there is a departure on your preferred date and then pay the USD199. If there is no group you can on your preferred dates then pay USD199 and be ready to pay the difference of USD100 upon pick up in cash. However, if we have other people to join you then you don't have to pay any extra amount. An Adult with Children pays each of 2 and above the child rates only

Reservation and Cancellation Policy is detailed on terms and conditions which always apply.
Review and let us keep you updated: Lastly, kindly write a short review on cruzeiro-safaris.com day tours on trip advisor to enhance our profile and confidence to other travelers searching to travel in Kenya and Tanzania and fulfill our vision of being the leading tour operator in quality services. Join us also on facebook and twitter.
"You are always welcome back, next time come along with your extended family and colleagues "